A huge thank you to The Blaenau Gwent Veterans Association, for undertaking the tough task of walking 255 miles whilst fundraising for Bladder & Bowel UK. The group is set up to support veterans and serving personnel in South Wales, Blaenau Gwent.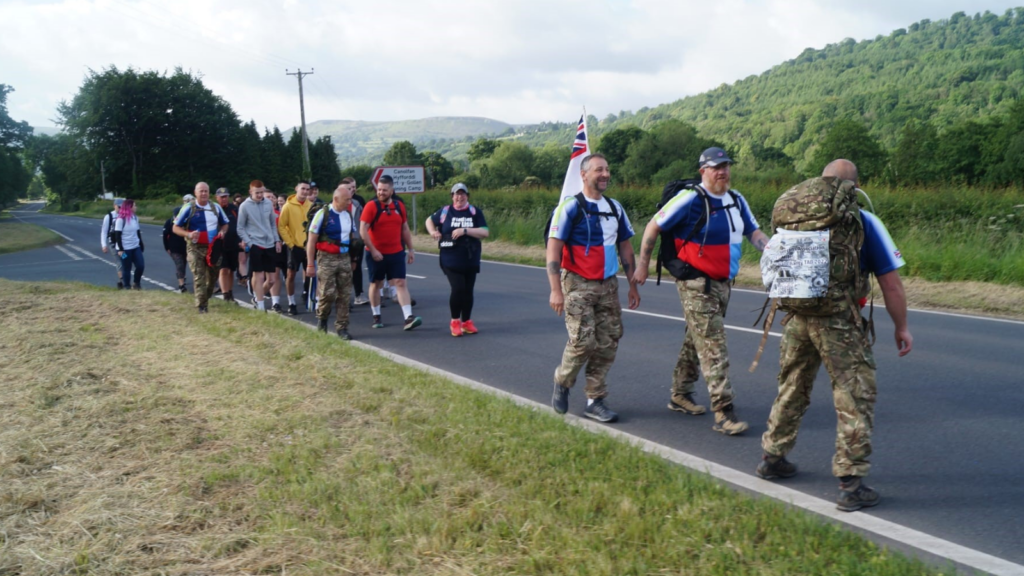 The walk is in honour of those who sadly lost their lives in the Falklands War between April and July 1982. This year marks the 40th anniversary and the veterans decided to honour the 255 lives lost by walking a mile for each person.
The walk began with the laying of a wreath at the National Arboretum, Stafford, as a mark of respect. The group then started their walk to Llandudno in North Wales, heading to Crickhowell and returning to their hometown of Brynmawr.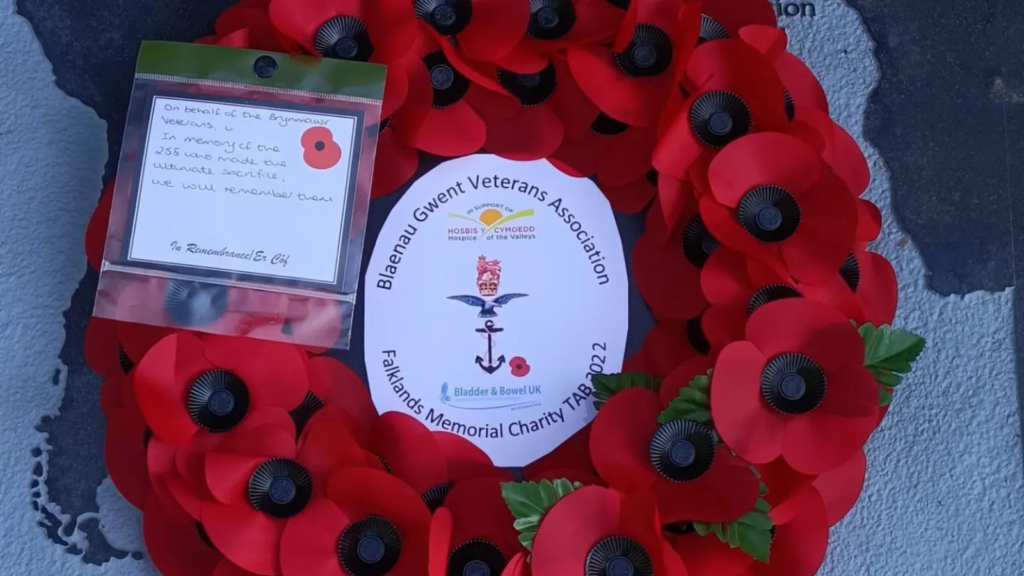 In this time, the veterans supported each other who have, or have, suffered with mental health conditions and PTSD. Undoubtingly the walk was a strain on the team both physically and mentally; a huge challenge for every mile they took. Persevering through to the end is a true achievement!
The group of veterans are proud to announce that they have raised a massive £8276.00 fundraising since June 2022 and we are delighted and honoured that the association have donated £6250.00 towards Bladder & Bowel UK causes. While walking to Wales, nearing the end of their journey, they said 'it's been emotional, it's been exhausting… but it's all been worth it' from the support they received along the way, and we are so grateful for their hard work.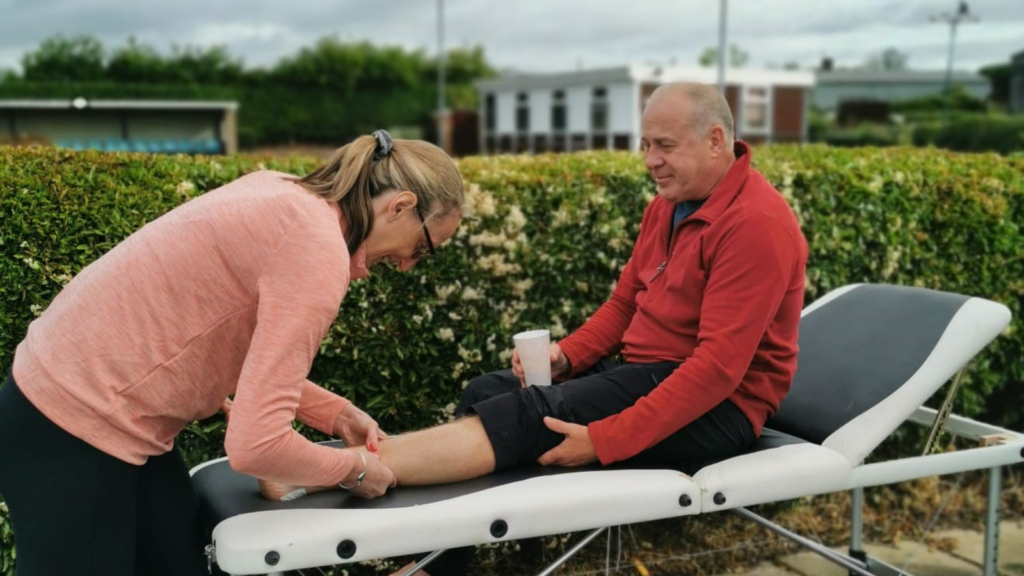 Bladder & Bowel UK offers free and confidential advice from our team of specialist nurses and continence product experts for bladder and bowel health, managing incontinence and signposting to services for children, adults and healthcare professionals. The team also provide 'Just Can't Wait' cards, a free to order toilet access card that helps you gain access to toilets not usually available to the public. The generous donation from Blaenau Gwent Serving and Veterans Association will help Bladder & Bowel UK continue to support the community with guidance and advice on bladder and bowel issues for everyone.
From sleeping in camper vans for 5 days, to being stopped by the police on the A55 on their walk, the team persevered through out and pulled off a major feat. We'd like to thank each and every person involved in the fundraising and for choosing Bladder & Bowel UK as a charity to support.