BBUK's Just Can't Wait Cards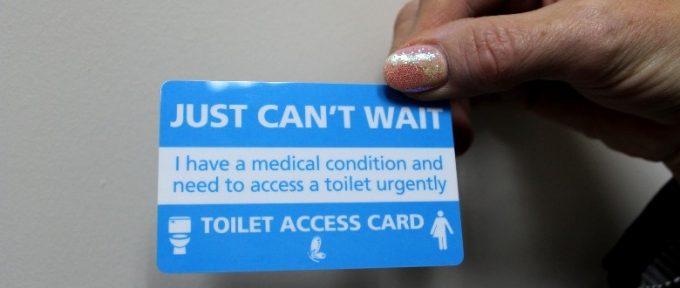 Do you need to access the toilet urgently? Bladder & Bowel UK (BBUK) have launched a new Just Can't Wait Card.
Our Just Can't Wait Card is recognised and supported by many retail and service organisations, giving you access to toilets not normally available to the general public.
FREE pocket sized plastic card
BBUK confidential helpline
Available from Bladder & Bowel UK, a charitable service
That's absolutely fantastic thank you so much. You won't believe how easier my life will be now, thank you again.  – Kelly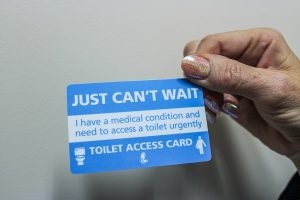 Order your supply of Just Can't Wait Cards via email: bbuk@disabledliving.co.uk. For more information please call us on: 0161 214 4591 to speak to a member of the team. 
You might also like to visit our adults resources page for information on bladder and bowel problems.