Do you need to access the toilet urgently? Our Just Can't Wait card can help.
The Just Can't Wait Card is recognised and supported by many retail and service organisations, giving you access to toilets not normally available to the general public. Just show your card.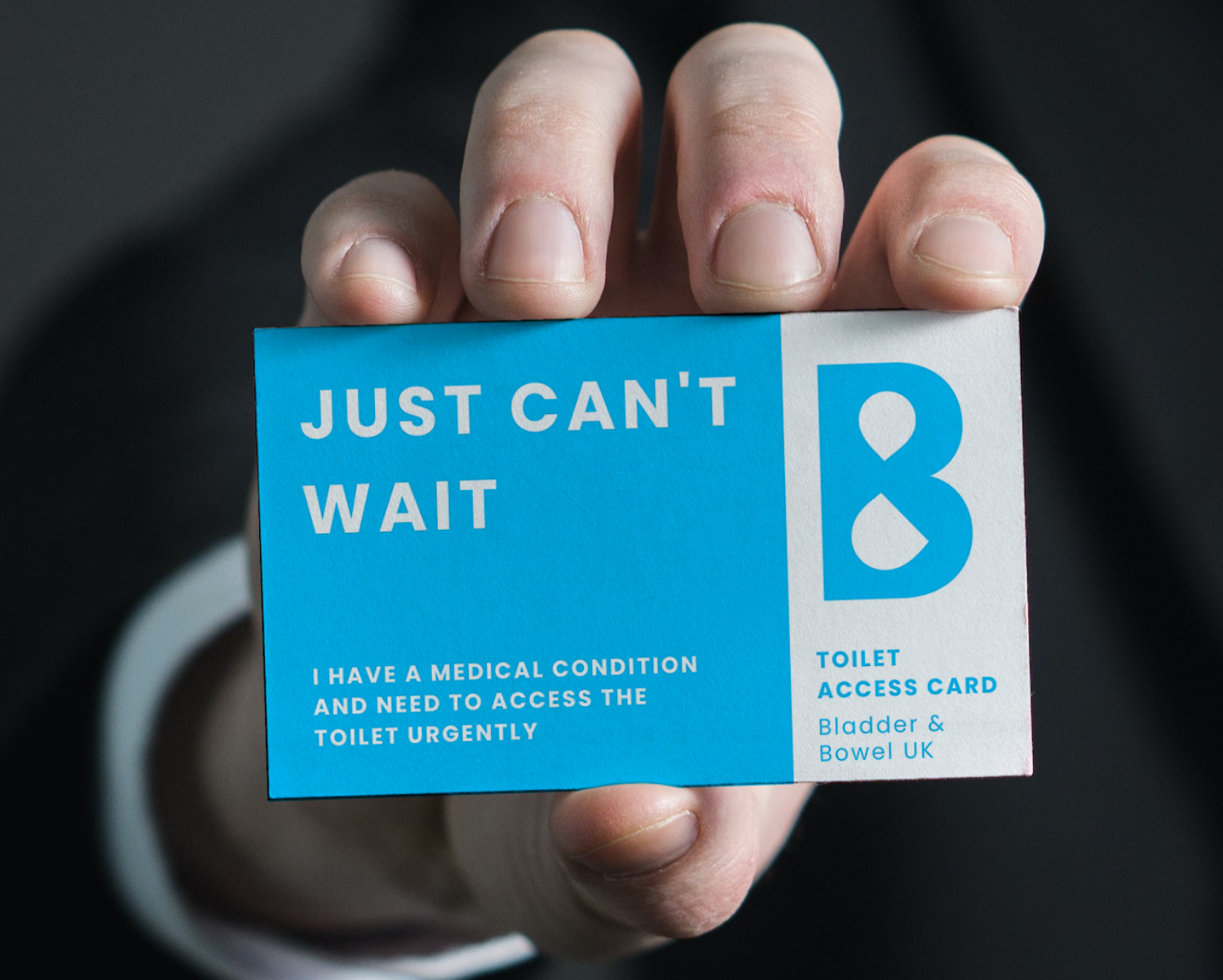 For when you're out and about
Convenient credit-card sized card
Can be shown at cafes, restaurants, entertainment venues and other businesses
Features the Bladder & Bowel UK helpline number
Although access is not guaranteed, the cards are widely accepted and acknowledged.
To request your card, please fill out the form below
and
send a stamped addressed envelope to: Bladder & Bowel UK, Redbank House, 4 St Chad's Street, Cheetham Hill, Manchester, M8 8QA