A recent report for World Book Day 2020 found that less than a quarter of children read each day. They read less than any previous generation. However, there is lots of information about why reading is an important activity for children. Davina Richardson, Children's Specialist Nurse talks about the importance of books for toilet training for this year's Children's Book Week.
Books are fun, they are an entertainment that is widely available and accessible. They are easy to enjoy during the current national crisis where most of us are at home most of the time. Books help children learn new words, they contribute towards development of memory, concentration and thinking skills. They allow a child the opportunity to use their imagination, to learn about the world, their emotions and feelings and how to express these. Stories can help children to accept new experiences and changes. They allow them to make sense of day-to-day life.
Using Stories to Learn about Toilet Training
At Bladder & Bowel UK we regularly suggest to parents that they consider using stories to help young children learn about toilet training. From the day a child is born many of us use disposable nappies to keep our little ones dry and comfortable. For the child it then becomes normal to wee and poo wherever they are. Parents are often told to wait until their children are ready before trying to toilet train them, but often no information is given to families about what ready looks like. They may be advised that by waiting their child will toilet train in a few days.
For lots of children this approach works. The child wants to be like an older brother or sister, or their parents and have 'big boy/girl' pants. However, toilet training is happening later than ever before for most children in the UK and there is concern that this is causing more bladder and bowel problems later in childhood. For children who are not as socially aware as their peers, and for those who have differences in the way they are developing, they may not realise that they need to change something that they have always done. At Bladder & Bowel UK we expect children to start potty training around their second birthday. For those who have additional needs, they can also start to learn the skills at this age.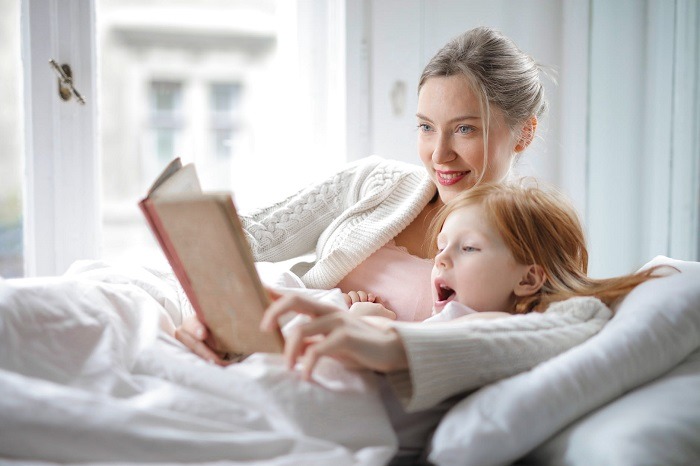 Lots of children are visual learners. That is why picture books are so important in early childhood. They introduce different ideas and different ways of doing things in a safe and comfortable environment, particularly if they are shared with someone the child loves, cuddled up on the sofa, or in bed.
There are many picture books about toilet training. Using these at a time when both you and your child are relaxed can help them to start thinking about this. If used regularly for a few days before introducing the potty, it may help them to accept this change into their routine. The books can then be used while your child is sitting on the potty. This will not only reassure them and help them understand what is expected. It will also provide the reward of one-to-one time with you, which will help them learn to sit for long enough to do a wee or poo, although this is unlikely to happen the first few times they sit.
Some children find it easier to learn if the story is about them. For these children making a story specially for them can be helpful. You could use pictures of them, with their potty or toilet and write your own words. If you are artistic you could draw your own pictures. However, there are also pictures available online at https://do2learn.com/picturecards/printcards/selfhelp_toileting.htm that are free to download and print.
Most young children, but particularly those who have additional needs, often learn best if there is a picture for each of the steps involved e.g. go to the potty or toilet, pull down your trousers, pull down your pants, sit on the potty or toilet, do a wee (or do a poo), wipe your bottom etc. Do not forget to have something about handwashing, everyone being happy and proud of the child for using the potty and them going off to play at the end.
Books are important for children's development and wellbeing. Time spent reading with a child can help them feel close to their parent or carer as well as help them feel safe and secure while learning a new skill. As we head into Children's Book Week on Monday 4th May, we are living through a very strange and different time, where so many of us are spending more time than ever at home. If you have a child aged who is approaching their second birthday, or is older than this who has not yet potty trained, you might want to think about using books or stories about potty training with your child as the first step towards introducing this essential skill with them.
More Information from Bladder & Bowel UK
There is lots of information about all aspects of bladder and bowel health on the Bladder & Bowel UK website at www.bbuk.org.uk. For information about potty/toilet training for all children including those with additional needs visit the Children's Resources page of the Bladder & Bowel UK website athttps://www.bbuk.org.uk/children-young-people/children-resources/
Connect with us on Facebook and Twitter to tell us what you're up to during Children's Book Week 2020!