Jane Smith, Product Manager at Attends UK, talks about managing menstruation and incontinence.
Many questions are asked about wearing sanitary protection in combination with a continence product. There is little research on the subject. Continence nurse specialists usually advise that it is an individual choice for the person, their carer or family. If sanitary protection is required in conjunction with a continence product, it could be used on days when the menstrual flow is at its heaviest.
If you do decide to use a sanitary product in combination with a continence product, the information below may be useful:
Sanitary protection may be used inside a continence product, but it is not designed to absorb urine.
Continence and sanitary protection have odour protection, this helps any reduce the risk of odours. Some sanitary protection may also contain perfume to help mask any odour.
Continence products have leakage barriers or leg elastics, that repel urine into the core of the product. This helps prevent leakage. Sanitary protection may not have this function.
If you receive continence products from the NHS, extra products will not be supplied during menstruation, therefore the use of sanitary protection many be beneficial.
Here are some hints and tips to consider if you decide to use sanitary protection inside a continence product:
Sanitary protection should be positioned securely into the continence product using the adhesive strip to keep it in place. If the sanitary protection has wings ensure that these are secured, however there is no evidence to suggest that product with wings add any benefit for use with a continence product.
Ensure that sanitary protection does not disrupt the way that the continence product is fitted. It is important to make sure that the continence product is kept close to the body and that leakage barriers and leg elastics are correctly positioned to minimize the risk of leakage (follow manufacturing guidelines)
Ensure that sanitary protection is changed regularly to help keep the person's skin clean and dry. The continence product only needs to be changed at the same time intervals as on days when the person does not have a period unless it is soiled, or nearly full. (follow manufacturing guidelines)
Recommended products
Tampons or menstrual cups may be used in conjunction with continence products, but these may not suit everyone and should only be used by women and girls who can insert and change them independently or if consent is given.
If tampons or a menstrual cup are not appropriate, a continence product may be used without a sanitary towel
For some women and girls, hormonal medication to reduce or stop menstruation may be appropriate. Your GP will be able to offer advice on the choices available.
Remember, deciding whether to use sanitary protection inside an incontinence product or not, is an individual choice. Whichever option you choose, it has been Attends intention to provide you with some useful insight on this topic.
Visit Attends UK website: https://www.attends.co.uk/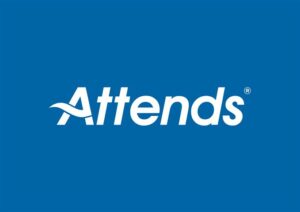 ---
Get in touch with us
Bladder & Bowel UK have information about a wide range of bladder and bowel conditions for children and adults on our website. For free confidential advice and support please contact our helpline via the webform or on phone number 0161 214 4591.