THE ONLY THING YOU HAVE TO CUT OUT IS THE CUTTING OUT.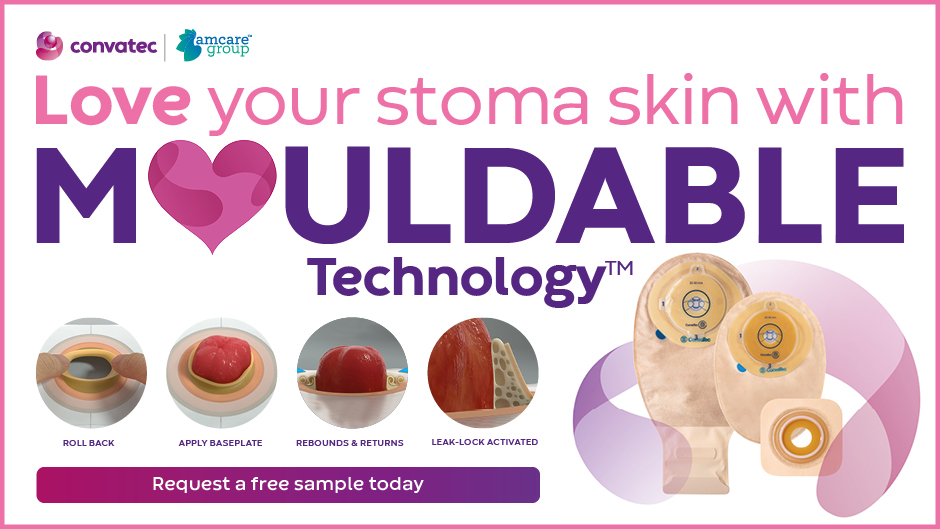 Cutting out your baseplate can seem like a task. Making sure you haven't left any gaps that expose your skin to output and creating a seal strong enough to protect from leakage can be stressful.
When you use a Convatec Mouldable Technology baseplate, you don't have to worry about gaps and a secure seal. Let the patented technology in the baseplate take care of that.
But don't just take our word for it. Keep reading to learn more about Glen Neilson's stoma story and how Mouldable has helped him to live life on his own terms and carry on doing the things he loves most, like climbing mountains. Glen has had his ileostomy for 22 years due to Ulcerative Colitis, but has never let his stoma dictate what he can and can't do.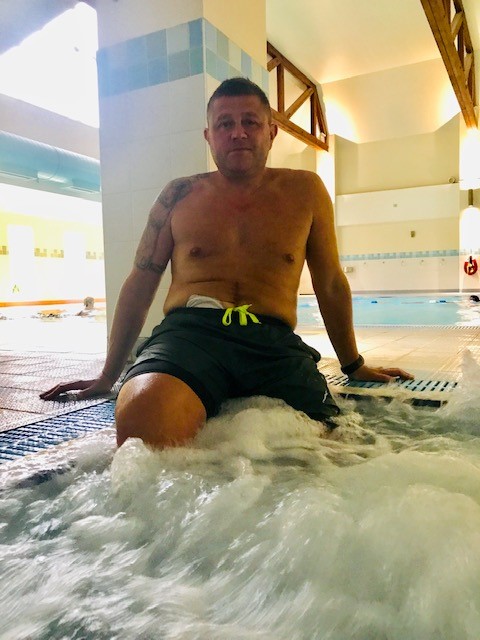 "My stoma was my life-saver. I completely understand why not everyone shares this feeling. But that's how I have come to think of my stoma. It saved my life – and completely transformed the way I live my life.
But it hasn't always been that way. I woke up during surgery in intensive care staring down at it. That wasn't the best introduction! And neither was catching MRSA in hospital and spending 8 long months recovering at home with a hole in my stomach.
My first stoma bag didn't bring any joy either. It didn't help that I had problems around my stoma because of my baseplate and creases – and the fact my bag felt more like a carrier bag! It actually fell off the first time I ever went swimming. It took me two years before I would ever visit a pool again.
It wasn't until I took to Google and ended up stumbling across the Convatec Natura two-piece bag that things started clicking into place (and I'm not just talking about the baseplate!).
The new bag gave me confidence and the old me started coming back. I got into going to the gym again, walking, golf and wild swimming.
After using the 2-piece Convatec Natura for years, and although I was more than happy with it, I just thought I would see if any new products were available or if there was anything available I didn't know about as I was training for Kilimanjaro at the time. I wanted something that may not need cutting or worrying about the size compared to the stoma so was even more comfortable while I hiked.
This is when I was introduced to Convatec Mouldable Technology, which honestly was life changing for me. It is just amazing and gives me the confidence to climb mountains do my daily job here in the UK as a firefighter without any worries whatsoever. I truly believe no other product available on the market can match the superiority of the mouldable system.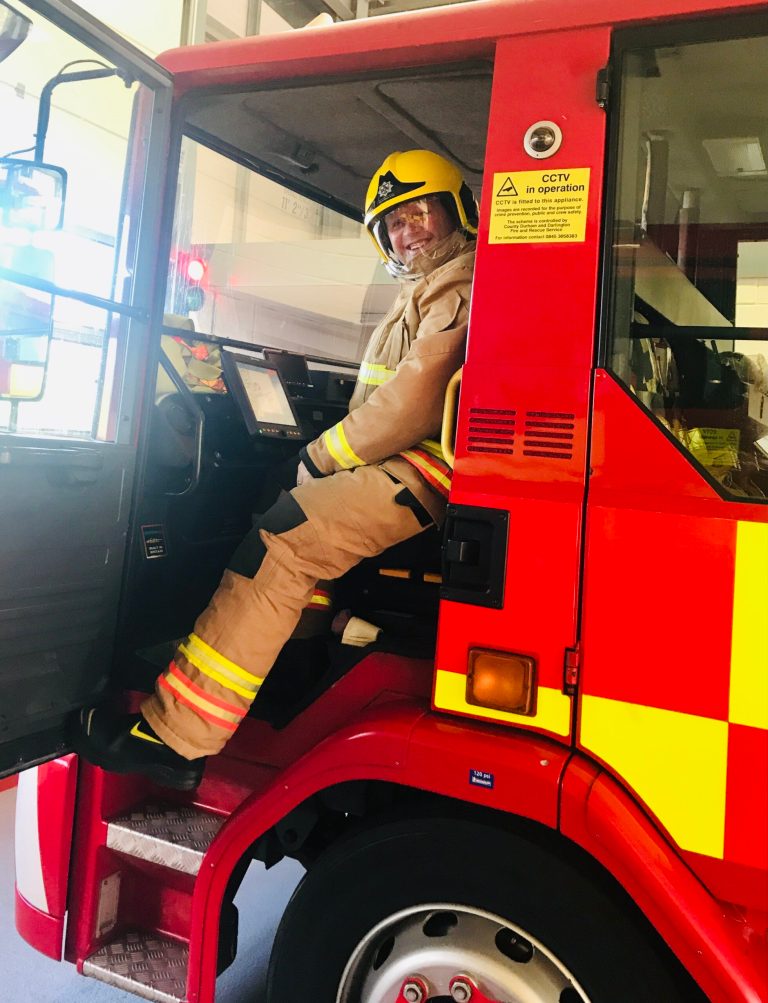 The best thing about Mouldable is that it's so easy to apply and there's no cutting required. You literally just roll the baseplate back with your thumbs, apply it and it then gently returns to its original shape to hug my stoma, giving me a nice snug fit.
Another great thing about Mouldable is that a layer of the baseplate can absorb liquid output, causing it to gently swell around my stoma for an even better fit. Perfect for when I'm climbing mountains or when out on a job as a firefighter!
I would recommend Mouldable to anyone, as it literally has been life changing for me.
Want to learn more? Find out what others had to say about Mouldable in the video below.