This article was written by medical negligence solicitors, Clarke Willmott.
Associate Isabel Harper from Clarke Willmott's serious injury and medical negligence team specialises in helping clients who are seeking a compensation claim for bowel incontinence following childbirth, personal injury or because of medical negligence.

Isabel explains the rehabilitation process after a bladder or bowel injury and why you may wish to seek legal advice.
Who is affected by bladder and bowel problems?
Bladder and bowel problems can affect anyone at any stage of life, but sometimes they can happen unexpectedly because of an accident or following medical treatment.
At Clarke Willmott, we have found that the types of treatment that lead to these types of injuries include, general surgery, bowel cancer, spinal tumour, infection / sepsis, prostate problems, stroke, and neurological conditions. Women are also often effected by bowel and bladder injuries following childbirth.
Some people may have also been injured as a result of a road traffic accident, or an accident at work, for example.
Where can you get help if you have bladder and bowel problems?
If an injury has occurred suddenly, you may wish to prioritise treatment and rehabilitation in order to manage and minimise your symptoms. It is important that you seek help from a GP or a healthcare professional, you may wish to consider asking for help from the following:
Clinical Colorectal or Urology Consultant: They will be able to provide you with specific advice on any further treatments that may be available to you.
Physiotherapists: There are specialist pelvic health physiotherapists who will be able to provide an assessment, treatment, and support for those who struggle with their pelvic floor. They will see patients with a range of symptoms, include those who suffer from pelvic pain, faecal incontinence, and urinary incontinence (including, urgency and frequency). If you are suffering from these symptoms as a result of childbirth, there are physiotherapists who also specialise in women's health.
Pelvic floor clinics: These clinics treat people who have problems with their bladder and bowel, including bowel disfunction, bowel incontinence, irritable bowel syndrome (IBS), constipation, urinary incontinence, bladder pain, urinary tract infections (UTIs) etc. They usually carry out a multi-disciplinary approach, meaning that they work closely with a range of health services. For example, they may work with specialists in the fields of gynaecology, colorectal, urology, physiotherapy, pain medicine.
Psychologist / Psychiatrist: Suffering from a bowel or bladder injury is traumatic, and it is no surprise that you may be suffering from psychological symptoms as a result. There are a number of therapies and treatment available that can help to alleviate the symptoms that you experience, and it is important that you speak to GP or other healthcare professional so that they can ensure you are signposted to the right services.
If you are unsure about where to turn, you could contact the Bladder & Bowel UK Helpline on 0161 214 45910. The helpline can help to provide advice on bladder and bowel health, continence promotion and options for managing incontinence, products, as well as signposting to services. They offer general information, advice and signposting for bladder and bowel issues. For personal medical advice, we recommend that you speak to your GP.
What products can help you manage your bladder and bowel problems?
As well as the above, there are several products available to help you manage your injuries on a day-to-day basis. You may wish to consider the products available on the Countrywide Health & Mobility website who are associated with Bladder & Bowel UK, as well as ordering the Just Can't Wait card from Bladder & Bowel UK.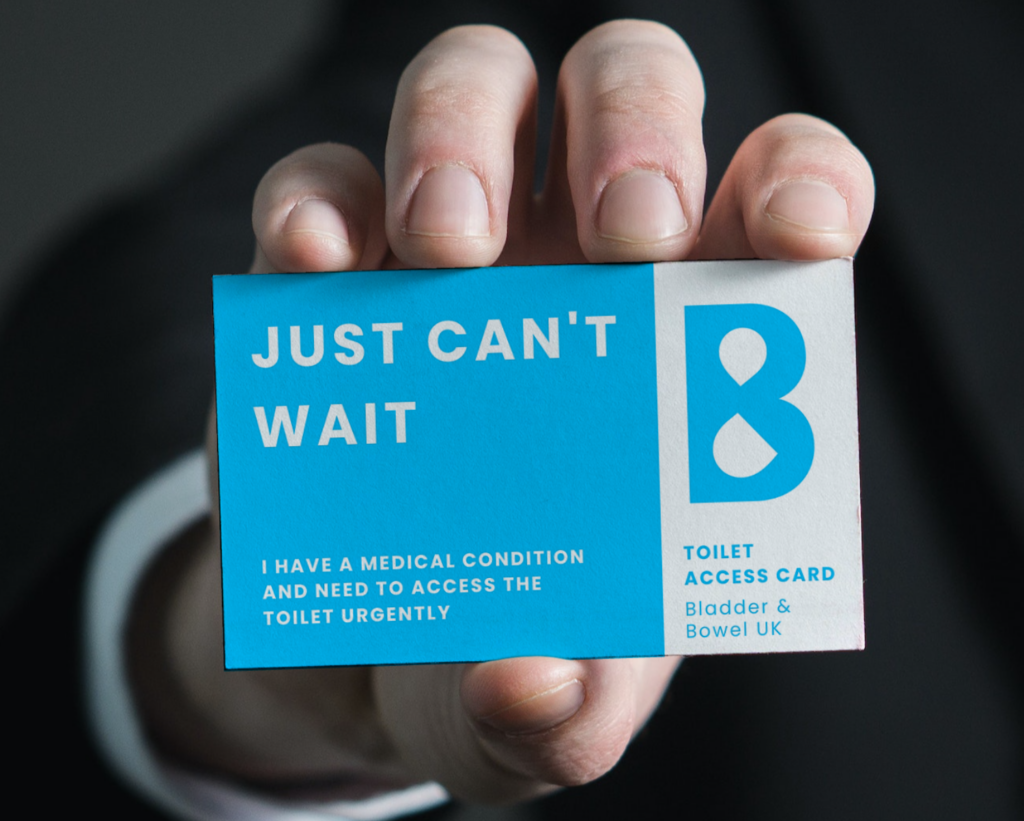 Why might you need legal advice if you have a bladder & bowel problem?
If you wonder whether your bladder or bowel condition has been caused by a medical mistake, a solicitor can obtain expert reports from experienced clinicians to ascertain what might have gone wrong. If you have been injured in a road traffic accident or accident at work, then a solicitor can investigate the cause of that accident to assess if you have a claim. This is an important first step in bringing a claim as it will be necessary to show someone else has negligently caused your injury.
What will a solicitor do if you have a compensation claim?
As well as looking at how the treatment may have been negligent or how your accident could have been avoided, the Solicitor may also look at ways to minimise the effect of your injury and to minimise the discomfort caused by your bowel and bladder symptoms. They are likely to look at:
What the impact has been on your employment.
What your care and assistance needs are.
If you would benefit from funding any future treatment, therapies, or rehabilitation.
If your solicitor can secure an admission of liability, you may wish to ask them to request an interim payment of damages to fund any treatment, care or rehabilitation that you may need.
Speak to an expert solicitor
Clarke Willmott have a significant amount of experience in acting for those who have suffered from a bowel or bladder injury, including those who struggle with incontinence / urgency issues, or those with stomas following negligent medical treatment. If you think you might have a compensation claim, you can speak to us by requesting a free call back.

Clarke Willmott is a national law firm with offices in Birmingham, Bristol, Cardiff, London, Manchester, Southampton and Taunton. For more information visit www.clarkewillmott.com.
Clarke Willmott is a member of our legal panel. The Bladder & Bowel UK Legal Panel is a group of clinical negligence and injury specialists with expert knowledge of bladder and bowel care.
This article was written by medical negligence solicitors, Clarke Willmott.