This is a guest post by Bowel Interest Group for Bladder & Bowel UK's blog.
(Letchworth, 18 June 2020) Research has shown that chronic constipation is costing the NHS £71 million/year in avoidable, unplanned emergency hospital admissions. Bowel complaints carry an enormous stigma, with one on five too embarrassed to talk to their GP – the same level of embarrassment associated with erectile dysfunction. Even more importantly, there is a long-term impact on wellbeing and quality of life. Chronic constipation can cause debilitating physical and psychological distress, especially as it can cause other issues, such as chronic pain and urinary tract infections (UTIs). Yet constipation is a treatable and manageable condition, so earlier and improved treatment would alleviate an unnecessary burden on the NHS.
Data shows that lack of information and dedicated bowel management pathways is impeding the early escalation of chronic constipation towards effective treatment and improved patient outcomes. To assist healthcare professionals in both primary and acute sectors, the Bowel Interest Group has launched an updated edition of its Interactive Treatment Pathway for chronic constipation.
The pathway constitutes an easy reference guide for treating adults with chronic constipation
The interactive treatment pathway starts at the initial consultation through to third line therapies and when to refer to secondary care. It has been specifically developed to improve care and reduce costs associated with chronic constipation in the community.
Recognising that this issue is a particularly significant problem in primary care, the guidance is structured pragmatically to allow quick and safe decision making. The first appointment may just cover history and examination. The pathway would then assist by standardising the lifestyle measures which have evidence to support them. The pathway has been developed from the NICE CKS on constipation and is interactive to allow healthcare professionals to click through to the relevant section during patient consultation.
Professor Anton Emmanuel, Consultant Gastroenterologist at UCLH and the National Hospital for Neurology & Neurosurgery, who led the development of the Interactive Pathway, comments:
"Despite the availability of specific NICE guidance on bowel management, and the pioneering work of some NHS Trusts on the issue, widespread effective treatment of chronic constipation still has some way to go. It is therefore important that BIG have published this Interactive Treatment Pathway which simply and safely leads practitioners through the clinical decision making process, based on the NICE guidance. Better treatment of constipation reduces the burden on the NHS while also having a profoundly positive effect on people's health, quality of life, dignity and requirement for healthcare. This document is a support tool aimed at all clinicians, specialist care professionals, general practitioners and commissioners and can be used in tandem with the other important information on the subject published by the Bowel Interest Group."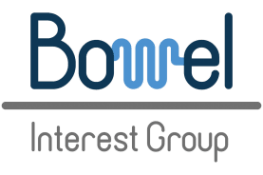 The Bowel Interest Group's Interactive Treatment Pathway for chronic constipation is available here.