September is Urology Awareness Month and this week sees the start of Urology Week. The Bladder & Bowel UK helpline is often contacted by people looking for advice on a wide range of continence products and appliances, or for help regarding toilets and aids to assist individuals with toileting and to answer any questions about your bladder and bowels. Sometimes working out which continence product is right for you, can be a maze to navigate through. So we thought it may be helpful to put together some common questions that are asked and provide some answers.
Do you ever find yourself asking the following?
Where can I source continence products?
Are continence pads free or available on prescription?
What continence products are best for me?
Where can I get help or advice on toilet aids and adaptations?
Are there any alternatives to using pads?
Who do I speak to about my continence problem?
Is it to do with my age?
Can children and young people experience bladder problems?
Who is affected with bladder problems?
Bladder (and bowel) problems are common, affecting both males and females of all ages.
Often people are reluctant to discuss their symptoms with anyone, but it is important to know that much can be done to treat, manage and improve symptoms.
It's important to speak to your doctor or other healthcare professional to seek the right advice and help.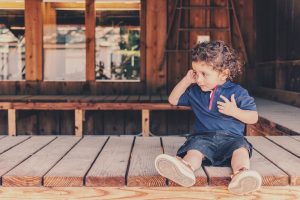 What about children?
Bladder (and bowel) problems in children and young people are also very common.
Problems, including difficulties with toilet training, wetting and/or soiling, affect up to 28% of all children and adolescents at any one time.
Younger children are affected more often than older children, although problems can happen at any age.
All children and young people with a bladder or bowel problem, including those who have additional needs, should be offered an assessment and treatment as appropriate.
Some of you reading this blog may be familiar with the services that we offer, while some of you may be new to our services. We thought it might be helpful to highlight our top tips for seeking advice and help.
Seek professional help
We would always encourage people to seek professional advice and help, regarding a bladder and/or bowel problem. Lots can be done to cure and improve symptoms.  Sometimes products are needed to help manage bladder and bowel problems. It is important to seek professional help so an assessment can be done.
Bladder & Bowel UK provide a helpline service, offering advice, information and signposting to local services and other organisations.  You can contact us via email: bladderandboweluk@disabledliving.co.uk or on the telephone: 0161 214 4591.
Is it to do with my age?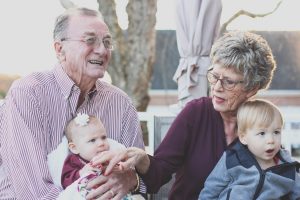 Bladder problems can affect children, young people, men and women of any age. It is not an inevitable part of aging, disability or medical condition. Therefore please don't put up with a bladder or toileting problem. Contact your GP or healthcare professional. Alternatively, phone or email us and we will help you get in touch with a professional, who will understand and be able to offer assessment, support and advice.
How do I access help?
You could talk to your GP or other healthcare practitioner, e.g. Practice Nurse, District Nurse. For children you could also contact their School Nurse or Health Visitor. There are also specialist services for adults, children and young people, sometimes called Continence Services, Bladder and Bowel Services, Paediatric Continence Services, or Children's Continence Services.
Referral to these services may differ, for example, some ask that individuals are referred by a doctor or nurse, whilst other may accept self referrals. Bladder & Bowel UK can help put you in touch with your local service. For other specialist services, such as Urology or Uro Gynaecology, you should speak to your GP. If you are already under a continence specialist nurse, they may be able to refer you directly on for further opinion, if they feel this is needed.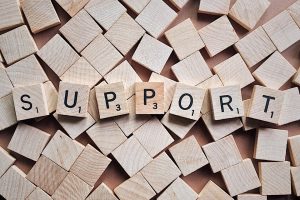 What help can these services offer me?
Continence services offer specialist advice, assessment, treatment, management and support to adults, children and young people experiencing bladder and bowel problems.
Examples of the types of problems that continence services may help people with include:
Urinary incontinence, e.g. passing urine when you laugh, sneeze or cough, not being able to ignore a sudden urge to pass urine, or not being able to get to the toilet quickly enough
Waking up more than a couple of times in the night to pass urine (Nocturia)
Needing to go to the toilet frequently
Pelvic Floor disorders
Prostate problems
Toilet training issues
Difficulty emptying the bladder
Constipation
Faecal/Bowel incontinence e.g. difficulty controlling bowel movements
Difficulty emptying the bowel
Functional incontinence for example having a condition or disability which limits or stops people from being able to remove clothes quickly or get to the toilet in time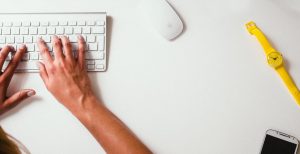 Where will I be seen?
Bladder and bowel services usually offer clinics across their NHS areas, enabling people to access the nearest clinic to where they live. Home visits may be arranged for people who are housebound. Your doctor or healthcare professional will be able to put you in contact with your local service and provide you with advice on arranging how to be seen. You can also contact Bladder & Bowel UK for further details of how to access your local service.
What to expect when I'm seen?
You will be offered a continence assessment, to look at your presenting problem, which will help your professional identify and suggest an individual treatment or management plan. In some cases further tests may be required.
Please don't suffer in silence
Don't forget, if you have any questions about your bladder and bowel health, you can also connect and engage with us further at Bladder & Bowel UK, via social media on Twitter and Facebook. We look forward to hearing from you.