Karen Irwin, Specialist Nurse and Bladder & Bowel UK's Service Manager, discusses her journey into continence care.
Not everyone gets excited about bladder and bowels, but I've loved this area of care since I completed my nursing training 37 years ago.
After living my whole childhood and teenage years in Lancashire, I decided to venture down south to undertake my training and found my way to the wonderful city of Canterbury. It seems like many years ago now, and I suppose it is – but what a great place to start my nursing career. Back then, our groups were only 10-15 students, with the nursing school having an intake every two months, during the year. I have many lovely memories and lifelong chums.
On qualifying, I came back home, missing the Lancashire Moors. I secured my first newly qualified staff nurse post, working in neurosurgery and neurosciences. I gained great experience there as a staff nurse, getting a good grounding post qualification. I later moved into community nursing, and soon after, qualified as a District Nurse. I even had the old navy-blue district nursing cap to keep my wavy locks under control.
At this point I gained a real passion for continence care. I was not only assigned my own team's continence assessment visits, but the other teams would pass theirs over to me as well.
Through this work I came across a local, specialist nurse in a neighbouring trust. He was widely recognised as a national expert, so I boldly made contact, picking his brains, quietly gaining lots of remote continence experience to help me in my own clinical practice.
Developing skills in continence care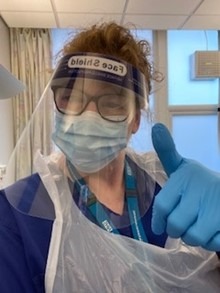 I decided that continence was the specialist area for me, and I was thrilled when an opportunity arose to join my remote mentor as a specialist nurse. While I was sad to leave district nursing, continence was my true calling.
I developed and set up a new clinical service within the residential home sector, and also provided education and training to the staff. The project was also nationally recognised, being highly commended for a national nursing award.
I was determined to further my knowledge over the next few years. I attended a few courses along the way, added in a degree, some health research and more, all for the greater good of broadening knowledge, improving practice and striving to always deliver the best patient care.
After some years in this role, a wonderful opportunity came up. The position was across two well-established continence services, working with patients with functional bowel issues, and developing and implementing care pathways around bowel issues. This was part of an important change in recognising that continence extends to bowel issues, as well as the bladder.
This project was nationally recognised, winning the Continence Foundation Award. On completing the project, I was appointment Lead Specialist Bowel Nurse and joined one of the teams, where we offered local and regional bowel and pelvic floor clinics for about 15 years. Happy days.
My work has been varied: I undertook a secondment to a medicines management network service for 18 months which was a very different role, supporting NHS, prisons services, local authorities and patients. This focussed on improving health through optimising the use of medicines, and I worked as member of a wider pharmaceutical team. On completing of the secondment, I returned to my clinical continence post.
My work in continence care today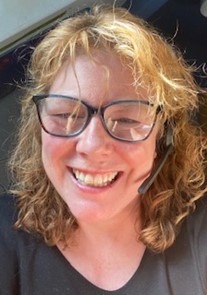 I currently hold a dual role. I am Service Manager and Specialist Nurse at Bladder & Bowel UK, and I am a Specialist Nurse in a tertiary pelvic floor and functional bowel service clinic.
It's great to be able to work across both roles. I am able to maintain my specialist clinical practice, while also working in a third sector area. These are very different yet complementary ways of working.
For many people Bladder & Bowel UK are the first point of contact. Often we are supporting people who have never before discussed their bladder and bowel issue. Perhaps we are advising someone who is struggling to manage their relative's continence problems. or a parent who is struggling toileting their child.
We also offer support and advice to health care and other professionals who are seeking solutions to help them support their patients, through the helpline, training, consultancy and more.
So much has changed since I started nursing all those years ago, but I still absolutely love working in this speciality of care.
For more information and resources for professionals working with bladder and bowel issues, visit our professionals' section here.