Disabled Living's Dementia Tea Dance Celebrates 120 Years of History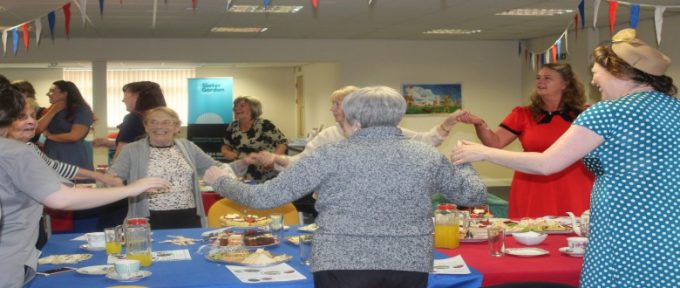 On Tuesday 4th July, Disabled Living hosted our very own 1940s themed Dementia Tea Dance in coordination with Health Information Week. The aim of this event was to kick-start our celebrations for providing 120 years of service.
The event was for people with dementia and their carers to enjoy an afternoon filled with music by The Daisies. Many of our guests got into the celebratory spirit as they danced and sang to songs from the 1940's, 50's, and 60's.
Disabled Living hired The Daisies to perform at a 1940's themed tea dance for people with dementia, their relatives and carers. This event was to mark the start of Disabled Living celebrating 120 years of providing services.
To read the full post please visit Disabled Living's blog.