World Bedwetting Day 2018
Tuesday 29th May 2018 is the fourth year for World Bedwetting Day
Bedwetting is now a recognised medical condition from aged 5 years. Studies have identified that left untreated bedwetting can have a serious detrimental effect on the child's self-esteem, emotional well-being and day time functioning, including school and social performance. Also, the impact on the child and their family is often underestimated and trivialised.
The International Children's Continence Society (ICCS) and the European Society for Paediatric Urology (ESPU) launched the first World Bedwetting Day (WBD) in 2015. This year will be the fourth consecutive year that the day will be marked globally and it will take place on Tuesday 29th May 2018. The initiative will continue to raise awareness among the public and healthcare professionals around this common medical condition.
Within the UK this years WBD will focus on empowering parents and is supported by information and resources.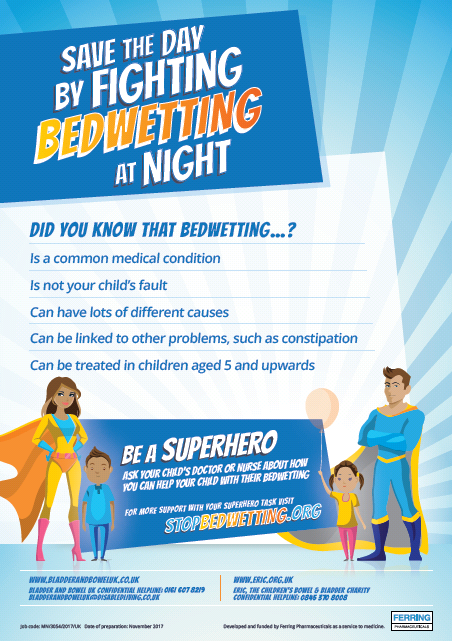 Did you know that bedwetting …?
Is a common medical condition

Is not your child's fault

Can have lots of different causes

Can be linked to other problems, such as constipation

Can be treated in children aged 5 and upwards
Download this poster 'Did you know that bedwetting…' PDF version here.
We have a Superhero Diary
Track your child's bedwetting, fluid intake and bowel movement in this easy-to-use superhero diary. This will help your child's doctor or nurse find the cause of the bedwetting, and the right treatment for your child.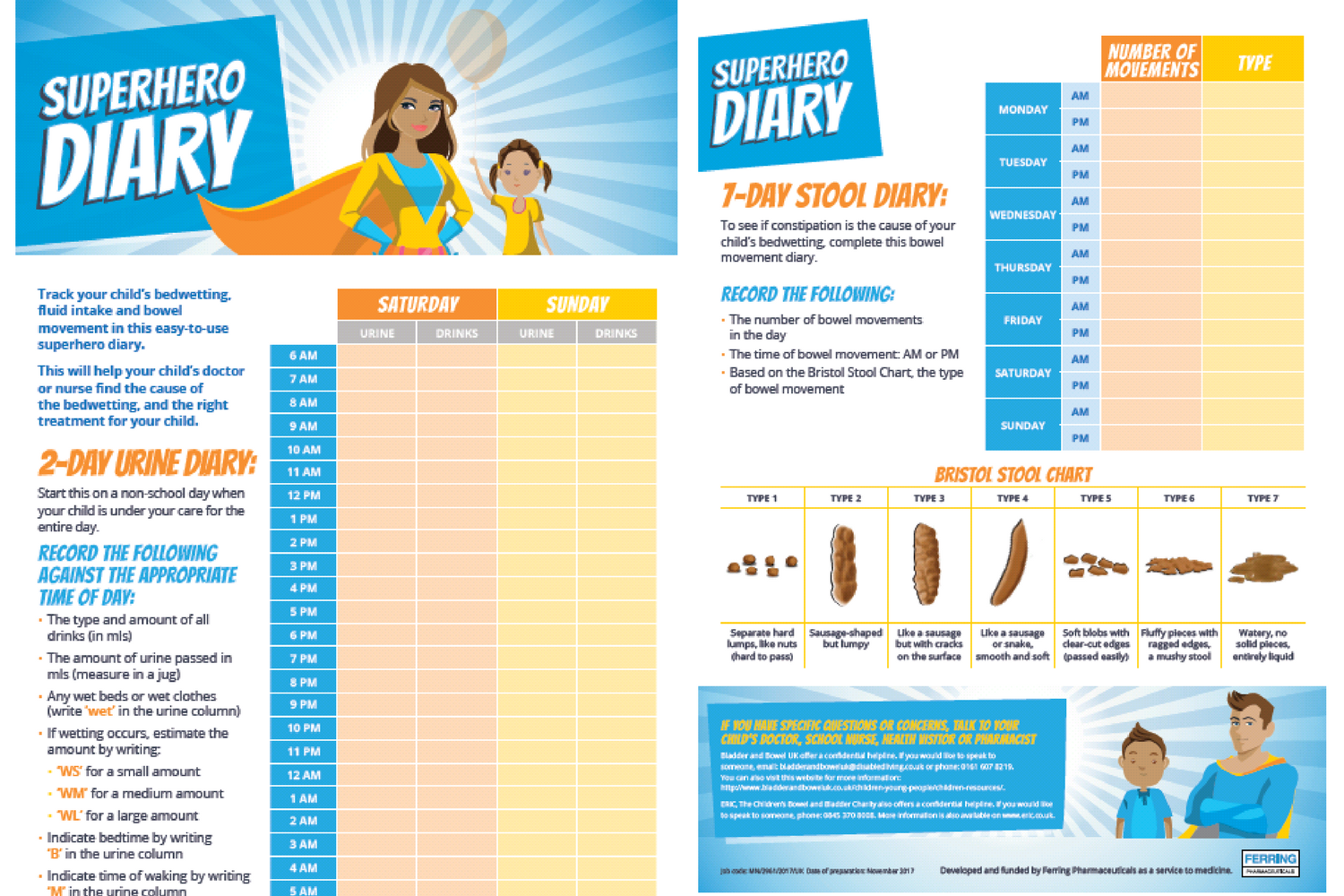 Download the PDF version of the Superhero Diary here.
Play the Snakes and Ladders game
To further help children remember what they need to do to help with the bedwetting we have developed a Snakes and Ladders board game.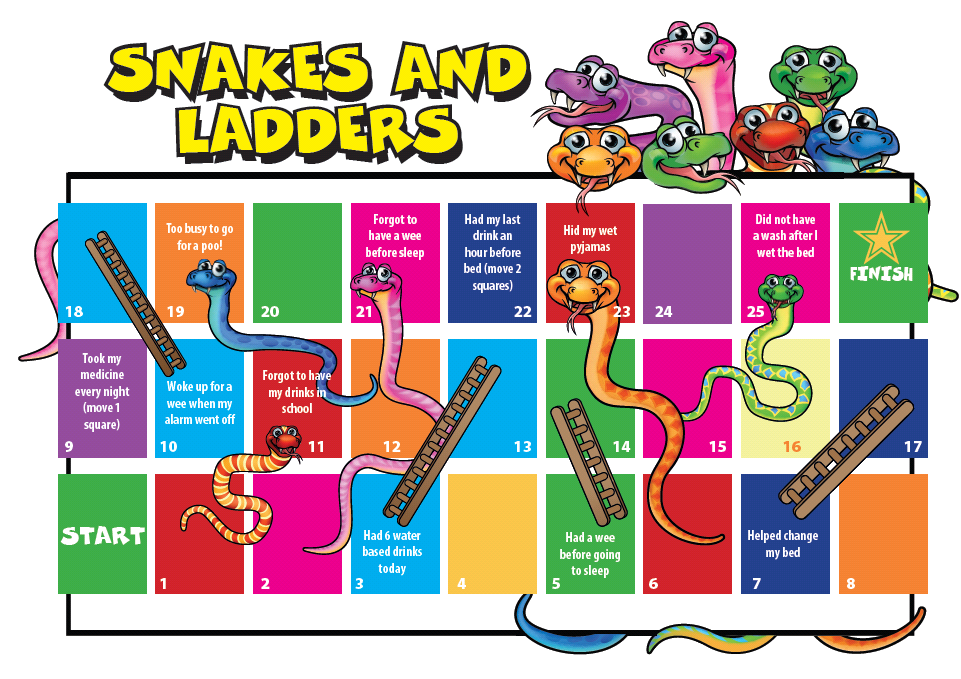 Download the PDF version of the Snakes and Ladders game here.
Bladder and Bowel UK have a wide range of free downloadable resources that can help support both affected parents and children.
For further information on the global World Bedwetting Day 2018 campaign please visit: www.stopbedwetting.org.
---
Bladder and Bowel UK's Enuresis Award 2018
Bladder and Bowel UK is delighted to announce the first ever Enuresis Award. The aim of the award is simply to recognise excellence in enuresis care with a prize of £500! Please click here for more information.